SELL with LEONARD AUCTION
Seeking quality items and estates for Auction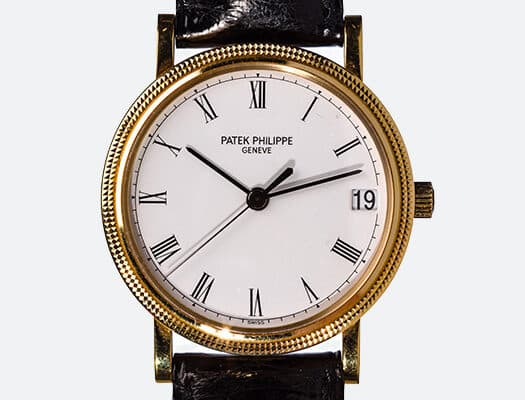 Patek Phillippe 18k Yellow Gold Calatrava Wristwatch
Sell with Leonard Auction
Learn the auction value of your items by completing our free appraisal form.
Leonard Auction is proud to sell a wide variety of antiques, collectibles and decorative objects at our auctions. While this listing is in no way comprehensive, it does provide an idea of the types of items that sell well at our auction.
Every item that we sell receives the best marketing with a detailed description and professional photographs. Our online catalogs are easy to use with advanced search and category capabilities.
In 2020, we sold 98.6% of the items offered for auction
Only Chicago area auction house to offer 5 online bidding platforms
Our sales average 17.12% higher because we use multiple platforms
"I just wanted to thank you for all your help selling our furniture. I would recommend you and your staff to anyone with a family treasure to sell. It was a pleasure to work with you and your company."
"Thank you for your promptness and for the great job auctioning off our uncle's personal property in February and March. We all appreciate your professional work ethic."
"I wanted to thank you for your time, expertise, and general warm presentation. Very much appreciated. I felt very brightened by your visit; you made all so simple. I will absolutely recommend you and Leonard Auction house to my friends..."
"I enjoyed watching the auction and I loved the result. Fantastic! My brothers and I are really pleased..."
"Thank you for always packaging my items ever so carefully and for offering such interesting auctions! Love this auctioneer!"
"My sister and I were both following the auction yesterday and were astonished at the prices that these things were bringing! I do want to compliment you on the amazing work that you and your company did, with the research, pictures and marketing. "